Best Check Up With Cheapest Price
We need to check-up regularly to protect our health and to be able to detect the risks that may occur in our bodies early. You will have a special service with the Golden Check-Up program which appeals to all ages and sexes. And also having a great day in Ankara the capital of Turkey is an asset.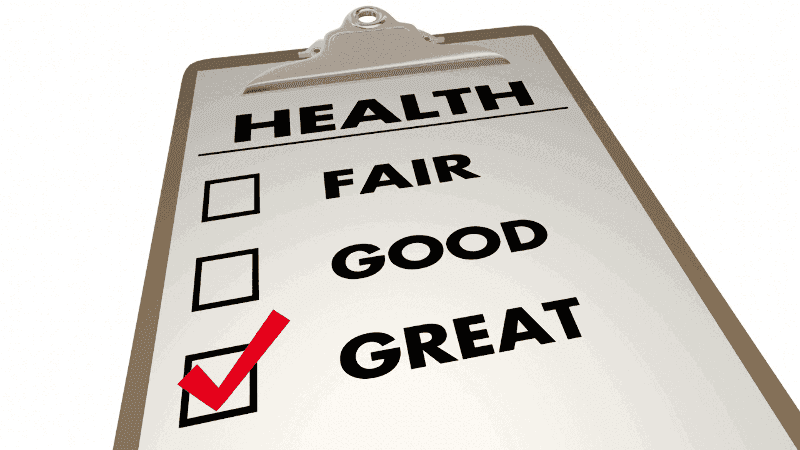 Examinations:
Cardiology
Otolaryngology
Ophthalmology
Gynecology / Obstetrics (Urology for man)
Oral and Dental Health
Internal Medicine
Heart Risk Factors:

Total Cholesterol - LDL Cholesterol - HDL Cholesterol - Triglyceride

It is used for purposes such as risk identification for cardiovascular diseases, assessment of cholesterol metabolism, diet regulation and follow-up

ECG
Recording of electrical activity from the heart to examine the functioning of the heart muscle and the neural transmission system

Echocardiography

Examination of internal structure and functions of the heart through the sound waves

Urea - Creatinine - Complete Urine Delivery

Provides early diagnosis of kidney diseases

Digestive Liver Functions

SGOT (AST) - SGPT (ALT) - ALP (Alkaline Phosphotase) - GGT (G-Glutamyl Transferase)

Tests used to diagnose liver, biliary tract and heart diseases

General Examinations
Blood Count - Hemogram 18 Parameters:

It is mainly used in the diagnosis of various blood diseases and many other diseases.

Glucose (Fasting Blood Sugar):

It is used in the screening, diagnosis and follow-up of diabetes.

HbA1c:
Indicates the average of the three-month sugar level.

Blood Sugar Test:
Measures the level of the blood sugar hormone.
Blood Sugar Resistance:
Provides ıf there is a blood sugar resistance in the body.

CRP:
A test used to measure a contagious infection and provides a heart attack risk measurement

Sedimentation:
Used to investigate whether there is a general illness in the body

Blood Group Test:
The individual's blood test is to test for the presence or absence of certain antigens on red blood cells (RBC-erythrocytes).
Respiratory Function Test (PFT):
Used to measure the capacity and function of the lungs and bronchis.
Rheumatoid Factor (RF):
Measures the amount of RF antibody present. Rheumatoid Factors are proteins produced by your immune system that can attack your healthy tissues.
Cancer Screenings:
Generic Cancer Screening:
CEA is found in very little or none in blood in healthy adults.
Smear Test (Female):
The method used for the early detection of cervical cancer and inflammatory diseases of the cervix.
Total PSA (male over 40 years old):
Used for screening prostate cancer in men.
AFP:
Scan for testical cancer in men, genital cancer in women.
Mammography (woman over 40 years old):
Used in early diagnosis of breast cancer.
Hidden Blood in Excrement (over 40 years old):
Used for early diagnosis of bowel cancer.
Infectious Diseases:
Anti-HIV (AIDS):
Looks at the antichrist that the body has produced against HIV in the body.
ANTI-HCV:
Used in the diagnosis of hepatitis C disease.
HbsAg:
Used in the diagnosis of hepatitis B disease.
Hormones / Vitamins:

Free T4:
Used to measure the levels of thyroid hormones.
TSH:
Used to control hormones secreted from the pituitary gland.
Calcium:
Used for the diagnosis, screening and monitoring of diseases related to bones, heart, nerves, kidneys and teeth.
Vitamin D:
Used in the detection of vitamin D deficiency.
Vitamin B12:
Used in the detection of vitamin B12 deficiency.
General Screening:
Lung Graphy:
Used to evaluate the heart and respiratory system.
Whole Abdominal Ultrasonics:
Used to identify diseases and anomalies in intra-abdominal organs (kidney, liver, gall bladder, pancreas, spleen, ovaries, uterus, prostate, lymph glands and large vessels).
With Our Global Patient Services
Located within our facilities, our Global Patient coordinators, interpreters and financial counselors are available to help:
Schedule medical appointments
Make hotel arrangements in Ankara (one night stand)
Arrange ground transportation to and from the airport and hospital
Provide an interpreter
Before coming to Check-Up...
• Please come without eating anything in the past 8 hours.
• Some medications and herbal treatments and antioxidants are effective on blood sugar and metabolic values. So come without taking anything except vital medications that you use regularly.
• Stop using alcohol and caffeine at least one day in advance.
• Do not make sports and activities that will challenge your body in the last one day.

• Our female guests must communicate with us if pregnancy is suspected.
• It will be better if you have a suitable footwear and comfortable clothing.
• You can contact with us for any kind of your questions and problems.
All these services is only for 500€ (No extra payment required).
If you want we can arrange an extra trip to nearby area(not included in price).
We know that you desserve the best care.
For detailed information and reservation;
halklailiskiler@lokmanhekim.com.tr
Whatsapp (becouse of time differences we may answer a few hours later, thanks for your understanding);
+90 555 969 30 30
---
---